In the world of escorting, personal boundaries, and ethics are important factors to consider. From negotiating rates to understanding each partner's needs, respect is key in this profession.
Establishing clear communication between parties can help ensure that everyone involved has their needs met while adhering to a code of ethical conduct. This article will explore the various elements at play when it comes to personal boundaries and ethics in the escorting industry, from setting expectations upfront to following through on those promises.
Well also discuss how professionals in this field can ensure that all parties remain safe and respected throughout their interactions. By understanding these issues, we can create a more secure environment for both clients and providers alike – one that values trust, honesty, fairness, safety, and mutual respect above all else.
Setting Physical Boundaries
When it comes to setting physical boundaries in the escorting world, there are many things to consider. Both parties involved in an escort situation need to understand and respect one another's personal boundaries.
This means understanding what activities you are willing or unwilling to engage in and communicating those expectations beforehand. Discussing desired activities before the meeting can help ensure that everyone is on the same page as far as what will be expected of each person during their encounter.
Additionally, any agreements made between two people must remain confidential and not be shared with anyone else without consent from all involved parties. It is also important for both individuals involved to respect each other's right to refuse any activity they do not wish to partake in or feel uncomfortable engaging in at any point during the encounter.
Finally, establishing physical boundaries such as limits on physical contact and areas off-limits should be discussed before beginning an escorting session so that neither party feels unsafe or pressured into doing something they would otherwise choose not to out of fear of upsetting their partner. By discussing these issues ahead of time, both parties can rest assured knowing that their individual needs will be respected throughout their session together
Establishing Emotional Limits
Establishing emotional limits is an important part of being a successful escort. To protect yourself both physically and psychologically, it's essential that you set clear boundaries when it comes to your emotions.
This means that you need to be aware of what kinds of activities or conversations might trigger strong feelings such as sadness, fear, or anger, and how you will respond should these feelings arise. It also means understanding the importance of self-care – making sure that you take time for yourself between appointments to rest and relax, so that you can remain emotionally balanced during your work life. Finally, it means learning to recognize warning signs from clients who may not respect your boundaries and refuse service when necessary.
By setting these limits in place before any interaction takes place, escorts can ensure their safety while providing ethical service.
Respecting Client Privacy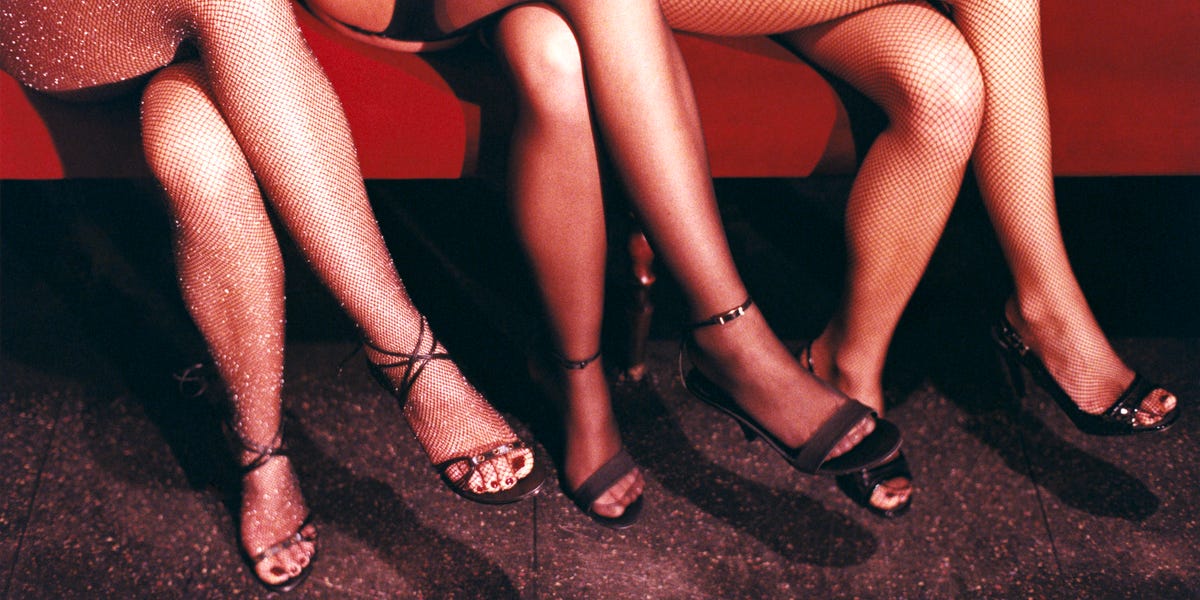 Respecting client privacy is an essential part of the escorting world. Escorts must be aware that they are dealing with clients who expect a level of confidentiality in their interactions and transactions.
It is important to avoid making assumptions or asking intrusive questions which may reveal private information about a client's identity, background, or lifestyle. Furthermore, any data collected from the client should remain confidential and not be shared beyond what is necessary for the transaction itself.
Moreover, records should never be kept after the job has been completed as this can lead to potential legal ramifications should someone attempt to access them. Escorts must also remember that discretion is key when it comes to discussing past experiences with colleagues or friends which could inadvertently breach a client's trust and break down professional boundaries established between service provider and customer.
As such, respecting boundary lines around privacy is fundamental to ensuring successful business practices within the escorting profession.
Conclusion
Escorting is an important part of the adult entertainment industry, and it is essential to understand personal boundaries and ethics when engaging in such activities. Escorts should take the necessary steps to ensure that they are providing a safe and respectful service for all parties involved. This includes establishing clear communication between themselves and their clients, setting appropriate limits on physical contact, maintaining confidentiality, and ensuring that any fees paid are agreed upon beforehand.
By taking these precautions, escorts can provide a positive experience for both themselves as well as those who rely on them for companionship or other services.