Are you looking for an engagement ring that is environmentally friendly, high quality, and affordable? If so, then a lab-grown diamond is a perfect choice! Lab-grown diamonds offer all of these benefits and more. In this article, we will explore the top five reasons to choose a lab-grown diamond engagement ring.
From environmental sustainability to cost savings, there are many advantages to selecting a lab-grown diamond over its mined counterpart. We'll also look at how modern technology has enabled us to create diamonds that are virtually indistinguishable from natural diamonds in both brilliance and durability.
So read on as we uncover why choosing a lab-grown diamond engagement ring makes sense for your special occasion.
1. Eco-Friendly Choice
Choosing a lab-grown diamond engagement ring is an eco-friendly option that helps the environment. Lab-grown diamonds require less energy and resources to produce than mined diamonds, making them more sustainable and cost-efficient.
They also do not involve any of the human rights or environmental issues associated with mining operations. Additionally, a lab-grown diamond means that you are reducing your ecological footprint by purchasing something created without the use of toxic chemicals or excessive water usage.
As such, it is an ideal choice for those concerned about their impact on the planet's resources.
2. Cost Savings
Lab-grown diamonds are much more cost-effective than naturally mined diamonds. While the quality and size of a lab-grown diamond might be similar to a mined diamond, it can cost anywhere from 15%-40% less. Lab-created stones also tend to have fewer inclusions and therefore better clarity ratings.
Additionally, many jewelers pass on their savings by offering discounts for lab-created diamonds compared to naturally occurring ones.
Furthermore, because these stones are created in laboratories with precise conditions that do not rely on natural resources or labor-intensive processes, there is no significant environmental footprint associated with them – making them an environmentally conscious choice as well as an economical one.
3. Conflict-Free Origin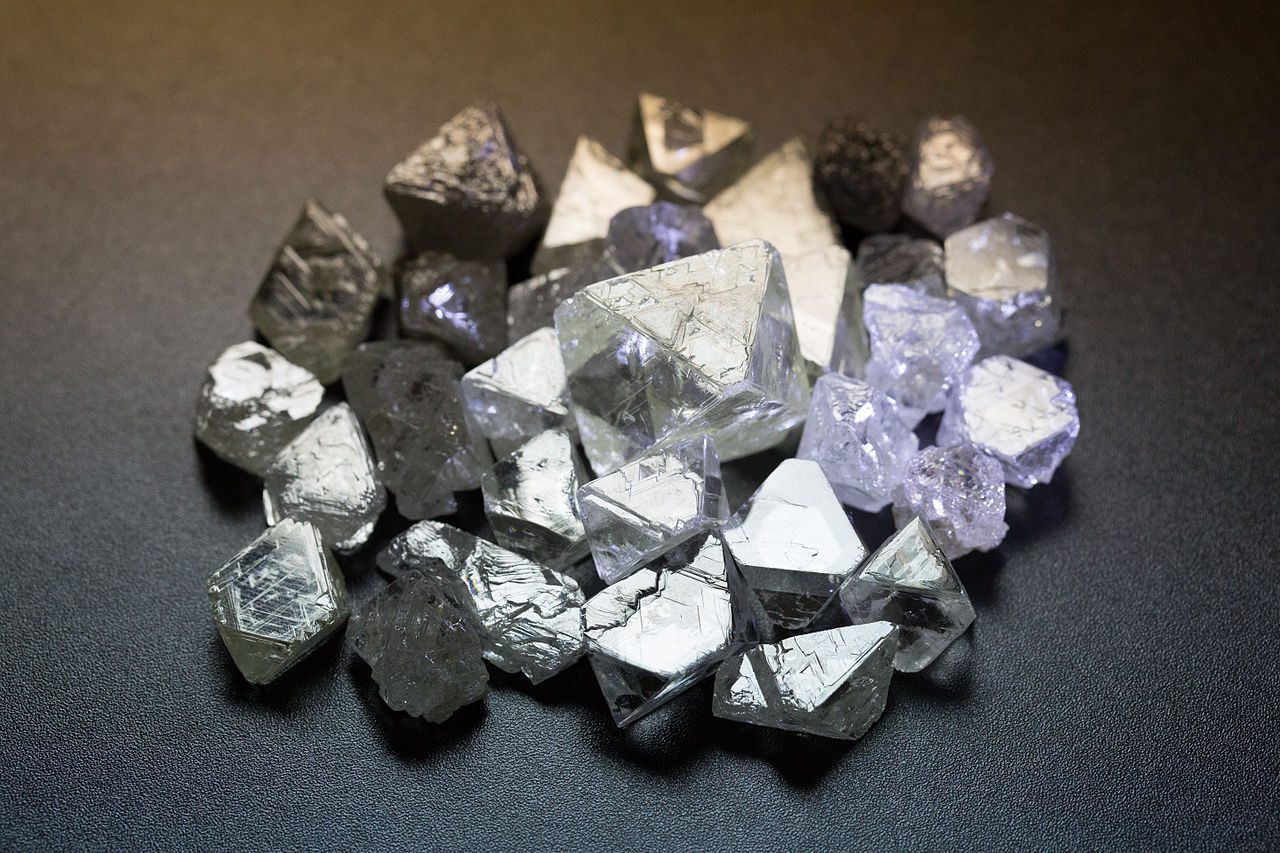 When it comes to choosing an engagement ring, conflict-free origins are a top priority for many. Lab-grown diamonds provide the perfect solution for those looking for an ethically sourced diamond alternative.
Not only do lab-grown diamonds have the same physical characteristics as mined diamonds, but they also come with all the environmental and social benefits of being created in a laboratory setting.
By removing traditional mining from their production cycle, these stones are free from any labor or human rights abuses that often accompany traditional diamond extraction methods. With this guarantee of ethical production and sourcing, couples can enjoy their beautiful new jewels knowing they were made for people and the planet alike.
4. High Quality and Durable
Lab-grown diamonds are renowned for their unparalleled quality and durability. Their production process ensures that they are formed in laboratory conditions with the most advanced technologies, resulting in a diamond that is indistinguishable from mined diamonds to the naked eye.
Unlike traditionally mined diamonds, lab-grown diamonds go through rigorous testing, ensuring they meet exacting standards of excellence and craftsmanship. This makes them ideal choices for engagement rings as they will last a lifetime without losing their exceptional sparkle or brilliance.
Furthermore, lab-grown gems come with an assurance of ethically sourced materials and sustainable production processes which guarantees that you can purchase your ring guilt-free knowing it was responsibly produced.
5. Unique Design Possibilities
Lab-grown diamonds open up a wide range of design possibilities that are unavailable with traditionally mined diamonds. From creating the perfect cut to selecting your desired color and clarity grade, you can customize each diamond to fit your creative vision.
Whether it's an intricate halo setting or a vintage-inspired solitaire, lab-grown diamonds offer more options than ever before for one-of-a-kind engagement rings.
With access to designers all over the world and experienced jewelers who specialize in customizing lab-grown stones, you can create something truly special that reflects both your personality and style.