In the digital age, social media has become a powerful tool for communication and connection. Unfortunately, this also makes it a prime target for scams. With more people relying on social networks to stay connected with friends, family and colleagues, scammers are taking advantage of unsuspecting users by stealing personal data from their profiles.
In this article, we will discuss some common social media scams and how to protect your personal data from them so that you can stay safe online.
Identifying Common Social Media Scams
When it comes to social media, there are many potential scams and risks out there. It is important to be aware of the most common online frauds, such as phishing emails, fake accounts posing as legitimate companies or individuals, and malicious links. By understanding how these types of scams work, you can protect your personal data from being stolen or misused. Phishing emails often appear like legitimate messages sent by a trusted source but contain malicious content that can lead users to spoof websites where their personal information may be stolen.
To identify potential phishing attempts it is best to look for signs such as misspellings in the senders address or odd-looking attachments that could contain malware. Additionally, if an email asks for sensitive information like passwords or bank account numbers it is likely a scam. Another type of social media scam involves fake accounts set up by hackers pretending to represent real people or organizations in order to spread false information or solicit money from unsuspecting victims.
It is important not to accept friend requests from unfamiliar sources and instead do research on the profile before engaging with them further on any platform including Facebook, Instagram and Twitter. Finally, clicking on suspicious links should also be avoided at all costs since they could cause viruses to download onto your device without your knowledge resulting in identity theft and financial loss down the line . Be sure only click links from reliable sources when browsing through social media platforms so you dont accidentally become a victim of this type of attack!
Understanding the Risks of Sharing Personal Data on Social Media Platforms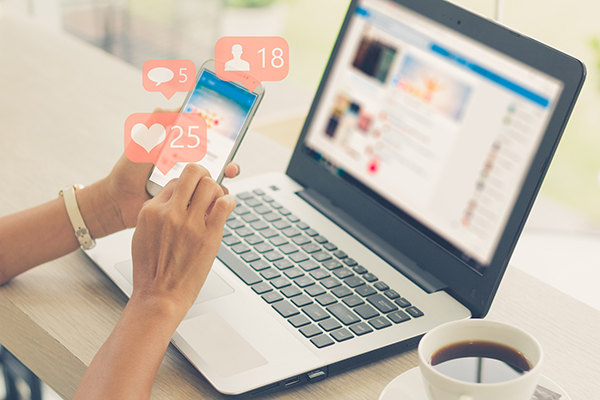 Sharing personal data on social media platforms can be a risky endeavor for many reasons. Its important to understand the potential consequences of sharing information like your full name, address, phone number, and other sensitive details with strangers online.
By using this type of information fraudsters can use it to impersonate you or access your accounts without permission. Moreover, criminals are always looking for ways to exploit unsuspecting victims by enticing them into providing their confidential details in exchange for lucrative offers or rewards that may seem too good to be true. If you receive such an offer, do not respond! Furthermore, malicious links sent through social media messages should also be avoided as they could contain malware that can steal passwords or other financial information stored on your device.
To safeguard against these threats it is essential to take steps towards protecting yourself online. This means being mindful about what type of information you share and who has access to it; only post necessary details when setting up a profile and avoid giving out too much personal data over messaging services if possible. Additionally, ensure that all software is kept up-to-date with patches and security updates installed regularly – this will help protect devices from cyber-attacks which could otherwise compromise private data held within them.
Finally, set strong passwords consisting of letters (upper/lower case), numbers and symbols across all accounts used frequently – ensuring each one is unique from the rest – so hackers cannot guess credentials easily if they get hold of them through phishing scams or other methods
Protecting Your Account Through Security Settings
When it comes to protecting your personal data on social media, one of the best ways is to adjust your account security settings. Its important to double check that you have enabled two-factor authentication and that all other settings are up-to-date. You should also keep a close eye on what kind of information is being shared publicly or with third parties.
Additionally, reevaluate which apps have access to your profile from time-to-time as these permissions can change without you knowing. Finally, make sure youre using strong passwords for all accounts and changing them regularly for added protection against hackers and scammers. Being aware of these measures will help ensure that no one has unauthorized access to your personal data on social media platforms.
Staying Vigilant Against Phishing Attempts & Spam Messages
With the rise of social media, scams and phishing attempts have become more frequent. As a result, it is important to stay vigilant against potential threats and protect your personal data from malicious actors. There are a few key steps you can take to protect yourself from these sorts of attacks. First, be aware of any suspicious emails or links that look like they could contain malware or other malicious software. If youre unsure about an email or link, always err on the side of caution and delete it immediately without clicking on it.
Additionally, make sure to not give out personal information online unless absolutely necessary – if someone requests your bank details in an email for example then do not respond! Second, keep up-to-date with security patches and anti-virus software so that your machine has the latest protections against new threats as they emerge.
Finally, ensure that all accounts have secure passwords which are changed regularly – this should help reduce the risk of anyone being able to gain access through brute force methods such as guessing usernames and passwords multiple times until one works. By following these simple steps you'll be able to keep safe while using social media networks by staying vigilant when it comes to phishing attempts & spam messages; protecting your personal data in the process!