Raising a glass to cheer and celebrate is an important part of many cultures, including in Italy. Toasting with friends, family, and strangers alike has a long history that dates back centuries. In this article, we are going to explore the etiquette of Italian toasting and discuss the deeper meaning behind Salute! – one of the most popular words used when making a toast in Italy.
From its origins in Ancient Rome to modern-day celebrations, you will learn all about why Italians raise their glasses with such enthusiasm! In Italy, Salute! is the equivalent of saying "Cheers!" in English. It's a way to express good wishes, health, and happiness to those you are toasting with. So next time you raise your glass with Italian friends, remember to say "Salute!" and take part in the joyous tradition of toasting in Italian culture.
Introduction to Toasting Etiquette in Italy
When it comes to toasting etiquette in Italy, there are many traditions and customs that must be observed. To begin with, the phrase salute! is one of the most essential components of any toast. It translates literally as health but is used figuratively to mean good fortune or happiness. This traditional phrase is typically accompanied by a gesture such as a clink of glasses – although this may vary depending on the region – and conveys an expression of joy and appreciation from one person to another.
Furthermore, when making a toast in Italy its important that all participants raise their glasses at once so everyone can join together in celebrating the occasion. Its also customary for Italian hosts to offer guests two drinks with dinner: one before eating (traditionally white wine) and one after (typically red). And if you happen to be invited into someones home for dinner, dont forget that reciprocating your hosts hospitality with a gift is considered polite behavior in Italy too!
In conclusion, understanding the nuances of Italian culture and customs surrounding raising a glass can help ensure enjoyable conversations over food – whether it's at home or while traveling abroad. By following these tips on proper etiquette during meals with friends or family members alike, visitors will surely find themselves truly immersed in la dolce vita!
An Overview of the Italian "Salute" Tradition
Raising a glass of wine and toasting with friends is an age-old tradition in Italy. In Italian, the toast is known as "Salute", which has roots that date back centuries. Toasting with Salute has many meanings in Italy today; from wishing good health for those present to celebrating monumental moments such as weddings or birthdays. This article will provide an overview of what Salute means and why it is used so often in Italian culture.
The traditional meaning behind the word "Salute" translates literally into English as "health" or "good health" but can also be extended to mean more than just physical wellbeing – it can represent blessings, congratulations, admiration or even farewells when said at the end of a meal between friends. The most common usage within modern Italian culture however remains its original interpretation: wishing good health on all who are present during a gathering – whether that be family members sitting down for dinner together or business colleagues clinking glasses over lunchtime negotiations.
Saluting one another with this toast is much more than simply raising a glass; by doing so Italians demonstrate their respect for each other and their appreciation for spending time together sharing stories and laughs over food and drink. Its not uncommon to see groups of people around tables throughout Italy engaging in long conversations interspersed with multiple rounds of salutes! Ultimately, this ritualistic act serves as a reminder that no matter how serious life can get we should all make sure we take time out to appreciate our loved ones while taking care of ourselves too!
The Different Meanings Behind Raising a Glass in Italy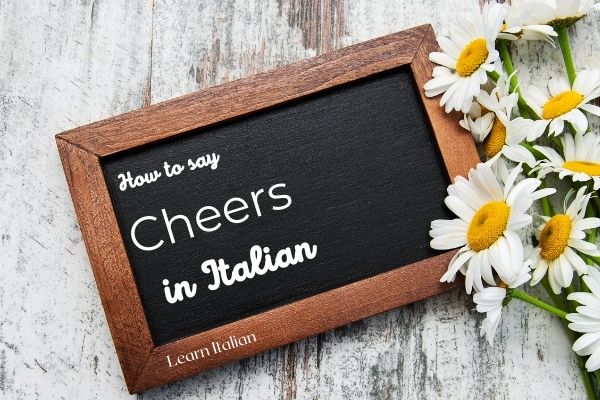 Raising a glass to cheers in Italian is much more than just an expression of good will. Behind the simple gesture lies centuries of culture and tradition, with each toast having its own special meaning. In Italy, you may hear Salute! which means health or Cin cin!, which translates to cheers. The phrase "Cent'anni" (a hundred years) is also popular amongst Italians as a sign of celebration and long life.
Its believed that if one drinks up all their wine when someone says this phrase, theyll live for another 100 years! A popular Italian saying goes: "Chi beve solo vive un anno" (Whoever drinks alone lives only one year). This speaks to the importance placed on sharing food and drink with friends in Italian culture. Whether its clinking glasses at the dinner table or shouting out salutations while raising a glass at a bar, there are plenty of meaningful ways that Italians use toasting to celebrate togetherness.